Testimonials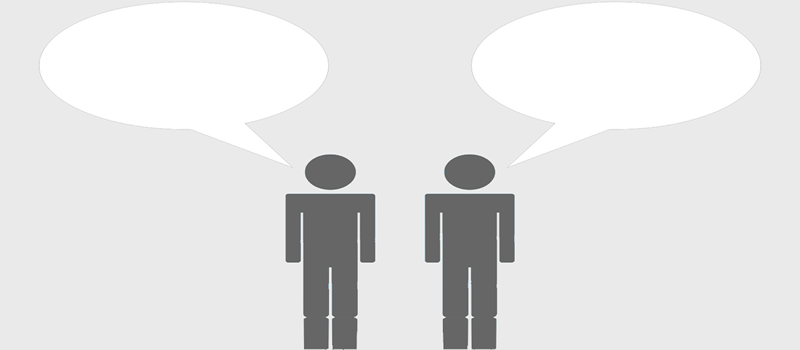 Read what our candidates and clients have to say about us.
Irene Ryan – Candidate
"Workforce Unlimited is a brilliant agency to work for. Lovely people to deal with, prompt payments and very professional. I highly recommend Workforce to all potential clients and employees."
Bartlomiej 'Bart' Ruszkowski – Candidate
"I'm really happy with Workforce Unlimited. Most definitely the best agency! I found the team to be friendly and professional."
Paul Fletcher – Candidate
"I had the pleasure of working with Lynn, Laura and the rest of the Workforce team for nearly 8 months, in which time they were always very professional and helpful. The word 'agency' seems to conjure up all sorts of opinions with people, good and bad, however I would have no hesitation in recommending or suggesting to someone to go and use the services of Workforce. Many thanks for all your help, it is appreciated."
Julian Dodd – Client
TES/Greenleaf, Director
"Lynn at Workforce has risen to our challenge to supply several competent staff for our recent 6 month project, constantly reacting to our changes of program without any fuss and ensuring we had the right resources to meet our deadlines – highly recommended."
Daniel Smith – Candidate
"When I was looking for employment, Workforce Unlimited helped me find it. What I found special was the conscientious effort made by Lynn and her team to ensure that I was given the best opportunity to find work. I was first asked to visit the Workforce office, so that they could meet me and ensure they were happy promoting me for employment. I was constantly kept informed of what was going on throughout the recruitment process and felt comfortable dealing with them. Even after finding my new job Lynn contacted me to make sure everything was going ok . If in the future I find myself looking for employment again I would have no hesitation in contacting Workforce Unlimited. Also I would highly recommend them to other job seekers; they are a company that truly care, and work for their clients best interests."
J.Browse – Client
Seagate Irises, Partner
"We are very satisfied with the service you provided – friendly and efficient. The people you sent arrived on time and worked extremely well to get the job done within our original time estimates. They were very good natured and co-operative. Thank you for your excellent services."
Kay Thorpe – Candidate
Lincolnshire County Council
"Having just moved to the area I became very disillusioned with the agencies that I had enrolled with, they left me felling deflated and would never keep their promise to keep in touch. I then contacted Workforce and was highly delighted to find a new and refreshing approach to helping with my job search. I feel that Workforce are both honest and reliable and keep in close contact during the search process, something which other agencies could not seem to master. Workforce regularly gives updates and remained very positive throughout my job search, which in turn helped me to believe in my abilities and kept me focused. Workforce seem to have the correct balance in making people feel supported but still keeping in the background where necessary to help the person integrate into the environment they are working in and feel part of that team.
Workforce is definitely a breath of fresh air when it comes to choosing an Agency and leaves any other Agencies I have tried as a poor alternative. If you are looking for employment in this area I can definitely recommend them without any hesitation."
Veronika Polstjanova – Candidate
"I recently came to UK from my country and my job search led me to Workforce Unlimited. I didn't expect such a hearty welcome. When I met Lynn I was impressed by her friendliness and willingness to help me. I consider Workforce Unlimited team of professionals whose well-coordinated work can set an example for others to follow. Thank you!"
Pat Pollard – Manager
Kingfisher Caravan Park
"I have been very pleased with the services provided by Workforce. Not only were they able to supply us with temporary workforce at short notice, but the quality of staff offered for selection to compliment our varying business needs must be commended. This can only be testament to the excellent recruitment policy adopted by Workforce, demonstrated by the care and attention to which they take in fulfilling our requirements."
Julian Browse – Client
"We are very satisfied with the service you provided – friendly and efficient. The people you sent arrived on time and worked extremely well to get the job done within our original time estimates. They were very good natured and co-operative. Thank you for your excellent service."
Bridget Lloyd – Assistant Chief Exec
Boston Mayflower
"We have worked with Workforce Unlimited for a number of years and they have got to know us and our needs well. They always find us the right person whatever our needs are whether it's general reception duties or support needed in our repairs team you can guarantee that not only can they do the job but are keen to do more, aware of the team fit and seem to be very flexible. When we need help and support we contact Workforce and they always help us to resolve our short term staffing problems. "
Jennifer Folkes – Candidate
"I have worked for Workforce since September 2001. I have always found the staff to be very helpful and friendly and would always recommend the Company."
PK Wilson – Operations Manager
MBE Fabrications Ltd.
"MBE Fabrications Ltd have worked alongside Workforce Unlimited for over ten years, using both skilled workshop personnel and site plant operatives. We have found them to be professional and flexible in their approach to our constantly changing requirements."
Claire Medd – Fenside Area Manager
Boston Mayflower
"The Workforce team are always extremely helpful and very easy to deal with. We have required the services of a Caretaker to work on a large estate, on and off now for nearly 3 years and the calibre of person sent to us on each occasion has been fantastic. Workforce take the time to understand your needs to provide you with the best person for the job with 'next day delivery'. When they say someone will be with you tomorrow, they really do mean it!"
Paul Facey – Candidate
"I have been with Workforce for three years now and the Recruitment Team have worked very well for me, keeping me in constant employment. The Admin Staff of Graham and Julie are good as well, making sure you get both wages and holiday pay on time every week."
John Secker – Operations Manager
Calders and Grandidge
"The team at Workforce have been providing an excellent service to Calders and Grandidge for over 25 years. Whether dealing with short or long term staffing solutions, their flexible, open and positive approach has ensured we get the right people for the job in hand."
Eileen Gillings – Candidate
"I have been a temp with Workforce for about 7 years now, I have temped in various positions and have been in my current position for the last five and a half years. I can highly recommend the Workforce Team, they are professionals, helpful and friendly in their dealings with both employers and employees. I tell all my friends about Workforce."
Val Nixon – Commercial Director
J&A (International) Limited
"We cannot commend Workforce highly enough for their flexibility and desire to help at all times. We always seem to ring them with an urgent request, often late on a Friday afternoon and they usually manage to perform miracles for us. Over the years they have come to understand our business.The Workforce team are experienced, friendly and helpful and it is always very reassuring to know that they are there when we need them…"
Jessica Wilkinson – Candidate
"Excellent! Workforce found my mum and me jobs very quickly when we found ourselves in the same predicament of redundancies. I am temping which is going to lead onto a permanent vacancy and my mum secured a permanent job. I found Workforce very friendly, helpful and very communicative. I will and have recommended Workforce to friends and family, second to none. Thank you Workforce!"
K Blanchard – Candidate
"Very impressed with the wages department. Payslips received on time and any queries regarding sick pay or holiday pay answered efficiently."
Barry Warsop – Candidate
"Very friendly and helpful. Found me employment within 3 days of joining. Excellent"
Sally Ermolaou – Client & Candidate
"Wow! 25 years, what a great achievement. I remember the beginning of Workforce and Lynn and her staff have always been very professional, efficient and provided a very friendly service. This is why they are still here today. Congratulations Workforce!"
Teresa McLaughlin – Client & Candidate
"They provided the company I worked for with an excellent service. As a Personnel Officer I found the service friendly, efficient and always first rate. The company I worked for went into administration and I have recently used Workforce's services looking for a temporary job for myself. They found something really quickly, they were fab."
Maja Wierciock – Candidate
"A big thank you to the Workforce Unlimited team for everything!"
Russell Brockelsby – Candidate
"I have been very pleased with Workforce, the staff are great and very helpful, not just in finding work! Very Professional."